Our Store
We specialize in traditional and modern jewelry designs that are perfect for weddings, special occasions, or everyday wear. Our goal is to provide you with high-quality jewelry that showcases the beauty and elegance of Indian culture.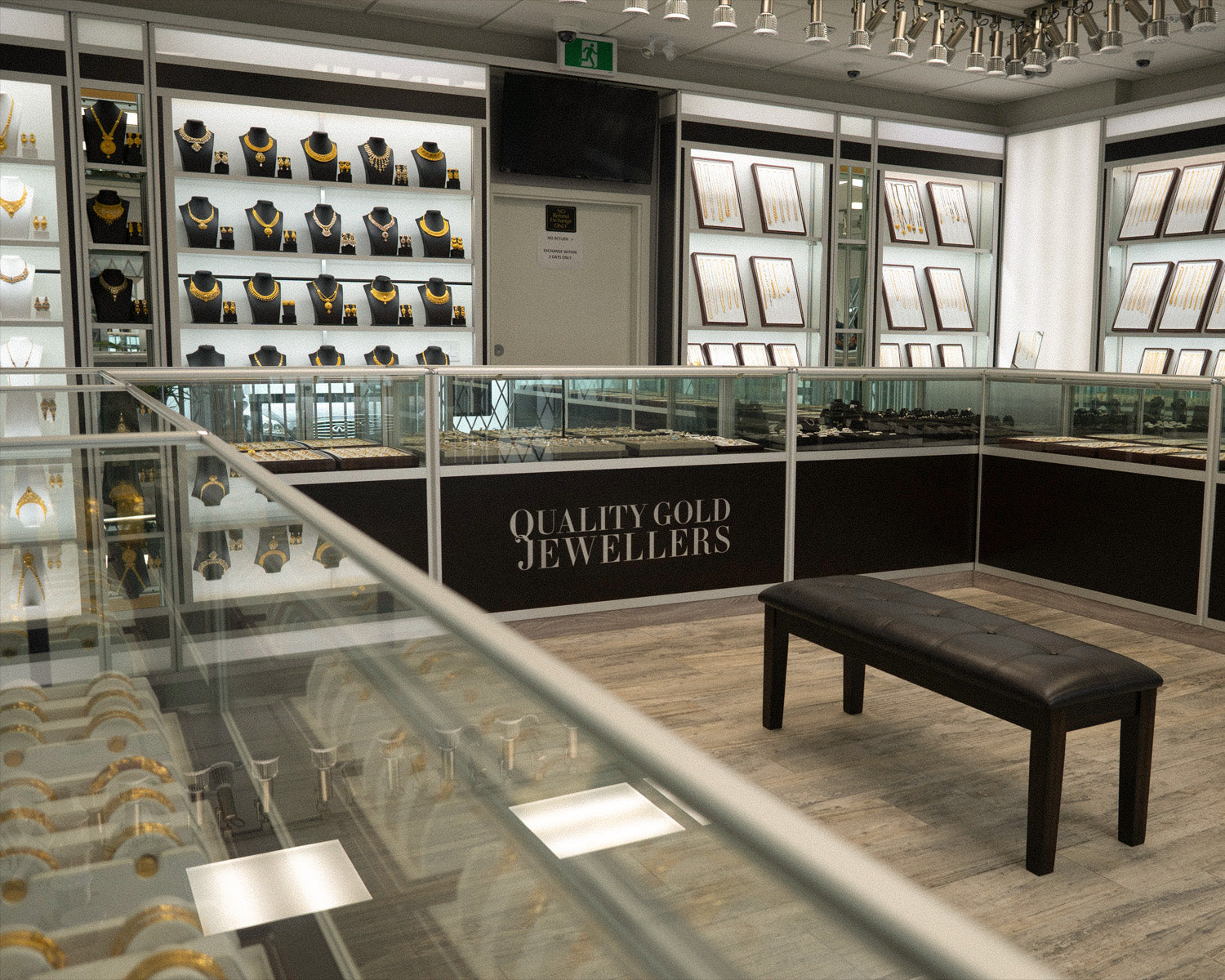 Family owned and operated
Since 2003
At Quality Gold Jewellers, we pride ourselves on exceptional customer service. Our knowledgeable staff is dedicated to helping you find the perfect piece of jewelry to suit your style and budget. We understand the importance of every piece of jewelry you purchase, and we strive to provide a seamless shopping experience.
Our collection includes a wide range of pieces, including necklaces, earrings, bracelets, bangles, and rings, crafted from gold, silver, and precious stones. Each piece is expertly crafted by skilled artisans, ensuring that you receive jewelry that is not only beautiful but also of the highest quality.
We hope you enjoy browsing our collection of Indian jewelry. If you have any questions or need assistance with your purchase, please do not hesitate to contact us. Thank you for choosing Quality Gold Jewellers.